All school buses now have stop arm cameras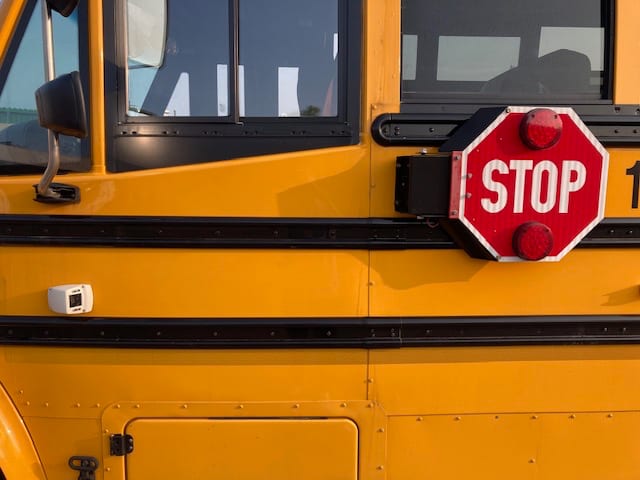 Drivers will need to be extra careful around our school buses this year. Thanks to a $53,000 grant from the Minnesota Department of Public Safety, all buses in the Eden Prairie Schools fleet are now equipped with stop arm cameras that will record a driver's car, face and license plate if they disregard a stop arm meant to protect students as they cross the street.
"The bus driver's focus at a bus stop is to watch the students and environment to ensure a safe path to and from the bus. The cameras allow our office to gather relevant information about the violating vehicle away from the scene. This allows our bus drivers to maintain their focus at the bus stop protecting our students." - Bryan Barnhart, Transportation Coordinator
With the introduction of these stop arm cameras, we add an extra layer of protection, emphasizing our shared responsibility to maintain the highest standards for student transportation safety. We're grateful for this additional way to keep Eagles safe on their way to and from school!