Co-Curricular
2020-2021 Update:
Due to COVID-19 and the current hybrid model for schools, co-curricular clubs are being offered in a different format than in years past. There will be no Activities Rush this fall, which is typically a "fair-style" event designed to introduce students to different clubs and provide information about membership. Because of this change, joining a club will be by online registration only. All students, including returning members, who wish to be a part of any club, or attend meetings, must be SIGNED UP for that club prior to attending.
Club opportunities will open up the week of September 14th. Sign-up links will be provided under each club below that is open to new membership. Once you complete the form, your information will be sent directly to the club advisor and they will get in contact with you about membership.
*PLEASE NOTE: Some clubs have already closed registration to new members (applications were due last spring or early summer). Not all clubs listed below will be offered this school year. Some clubs require membership fees, which must be paid online through our fee payment platform: MyPaymentsPlus. Please expand an activity to see a brief description of that club. If you aren't sure which club is right for you, or you aren't quite ready to join, simply email the advisor that you are interested, and they will send you more information.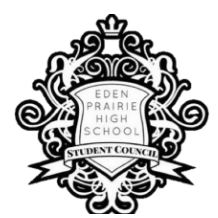 Student Council is a service organization as well as student body government. The focus is on developing leadership skills through interaction with students, faculty and community. Students in grades 9-12 are elected to Student Council as described in the link below. Members can receive a Varsity letter of participation after 2 years of service and there are special awards for officers.
Meets Mondays from 7:15-7:45 a.m. and during Connections in the Teachers Lounge (South Commons) / Activities Office during the School Year.
For additional information please contact the Staff Advisor: Taylor Bothun
2020-2021 CLUB LISTING: Expand an activity below for more information.